About the Authors
This is where we put the author profiles and all that good stuff.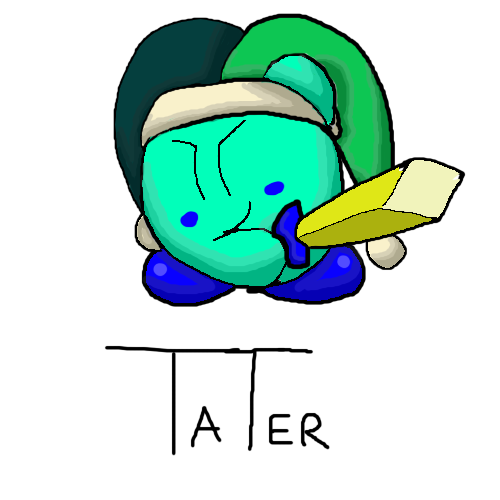 "I'm just your average neighbor Tater Tot that likes to make comics."
Tater is one of the founding authors of The Kirbehs and is the only remaining. He likes to make sprite comics but also draws some of them.
Character(s): Tater
Real Name: Lance Cullen
Email: Unknown
Programs Used: Paint.Net for sprite, PaintTool SAI for drawn
Main Comics: Something, Dreamland's Deevine Weapon
Secondary Comics: Kirby Art Resort, Abbimays Randomness, PM+TT'sGGoSnS
Upcoming Comics: A Mario and Luigi comic
Other profiles coming soon...